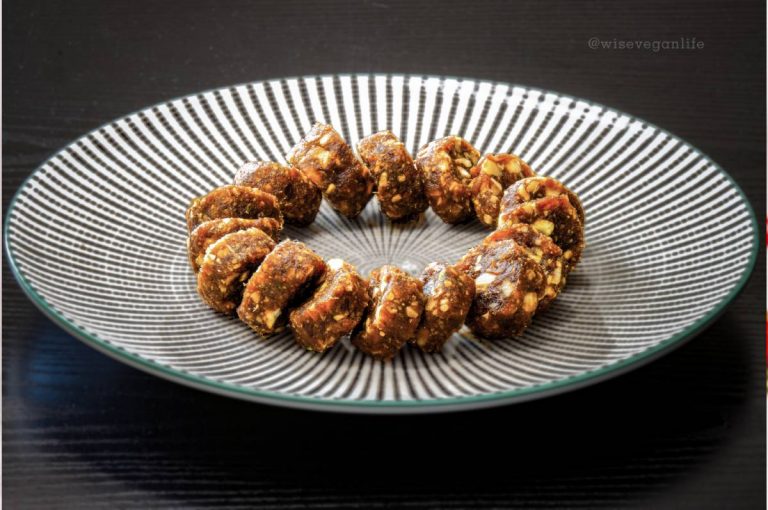 Ingredients:
Medjool/ Soft pitted dates= 100gms/ 10 #
Any nuts like almonds/ cashews/ walnuts= 1⁄2 cup
Dry ginger powder= 1⁄2 tsp
Cardamom powder= 1⁄2 tsp
Method: Wash the dates and soak in warm water for 20 minutes. Roast the nuts on a medium flame and crush them coarsely. After 20 minutes, drain the water from the dates. (You could use this water for watering outdoor plants). Cook the dates in a pan to soften further. Stir well and cook a little longer. Empty the dates onto a plate and add the crushed nuts. Mix well when still warm. Roll the date mix. Cut into 1inch size cubes. Store them in an airtight glass container. Stores fresh for a week.

Tip: A similar recipe can be tried using dry figs also