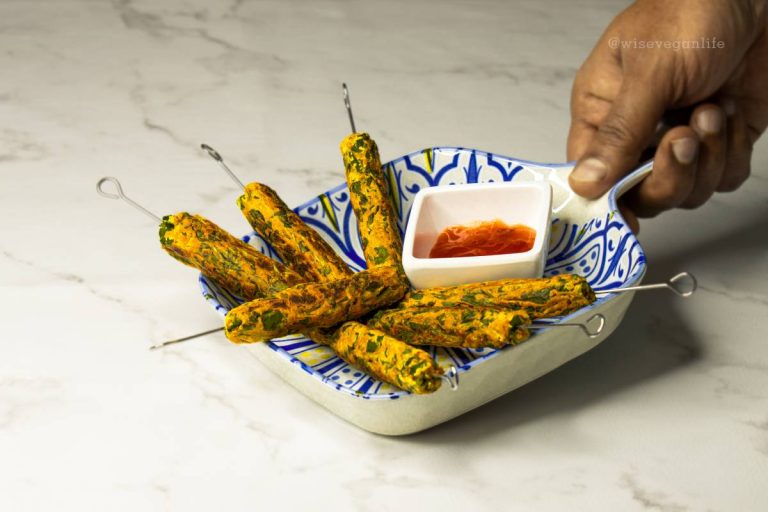 Ingredients:
Chickpea flour= 1 cup
Tapioca flour= 2 tablespoons
Fenugreek leaves= 1 cup
Turmeric powder= 1 tsp
Chili powder= 1 tsp Himalayan salt
Ginger & garlic paste= 1 tablespoon (Optional)

Kneading: Add all the above ingredients in a bowl and knead to a firm dough using little water.
Method: Divide the dough into 2-inch balls and then roll out to the shape of sausages. Heat a flat pan. Place the kebabs on the pan. They tend to stick to each other. You could spray little oil to avoid that as an option. I try to roast them well on one side then roll them to avoid sticking. Slow roasting may take up to 5 to 7 minutes. You could also choose to bake the sausages instead of pan roasting. Serve with chili sauce.