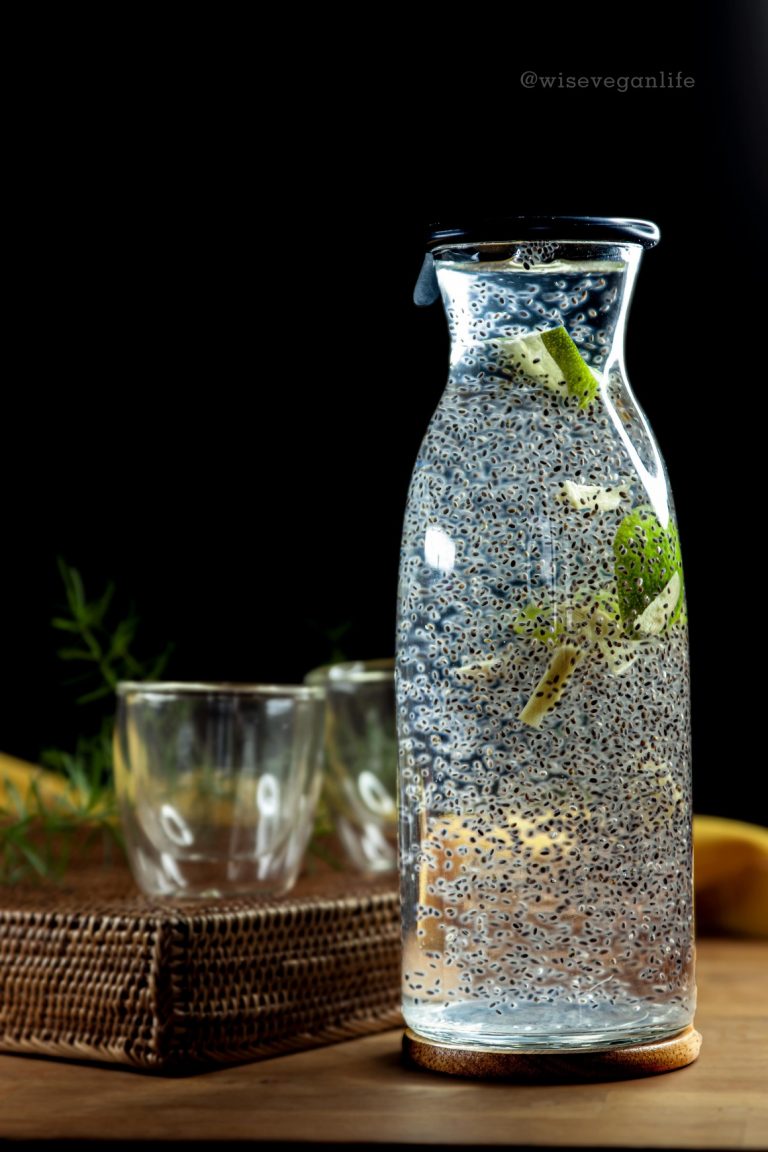 Ingredients:
Chia seeds= 2 tablespoons
Lemon slices= 3 #
Mint leaves= 4 to 5 leaves
Ginger= 1 inch crushed
Room temperature water= 1 liter
Method: In 1 liter water add the above ingredients and allow to infuse for 30 minutes. The chia seeds swell in water. Consume during the day. Consume chia seeds along with the water. The essence of lemon, ginger, and mint can be tasted in the water. Keeping the chia seeds water as a base, depending on one's choice, you may add the other ingredients of your choice.
Tips: Daily consumption of such infused water is suggested as chia seeds are a source of omega.
Nutritional Benefits: Despite their small size, chia seeds are full of important nutrients. They are an excellent source of omega-3 fatty acids, they are rich in antioxidants, and they also
provide fiber, iron, and calcium. Omega-3 fatty acids help raise HDL cholesterol, the "good"
cholesterol that protects against heart attack and stroke.
Here are seven ways your body may benefit from lemon water:
It promotes hydration. …
It is a good source of vitamin C. …
It supports weight loss. …
It improves your skin quality. …
It aids digestion. …
It freshens breath. …
It helps prevent kidney stones.