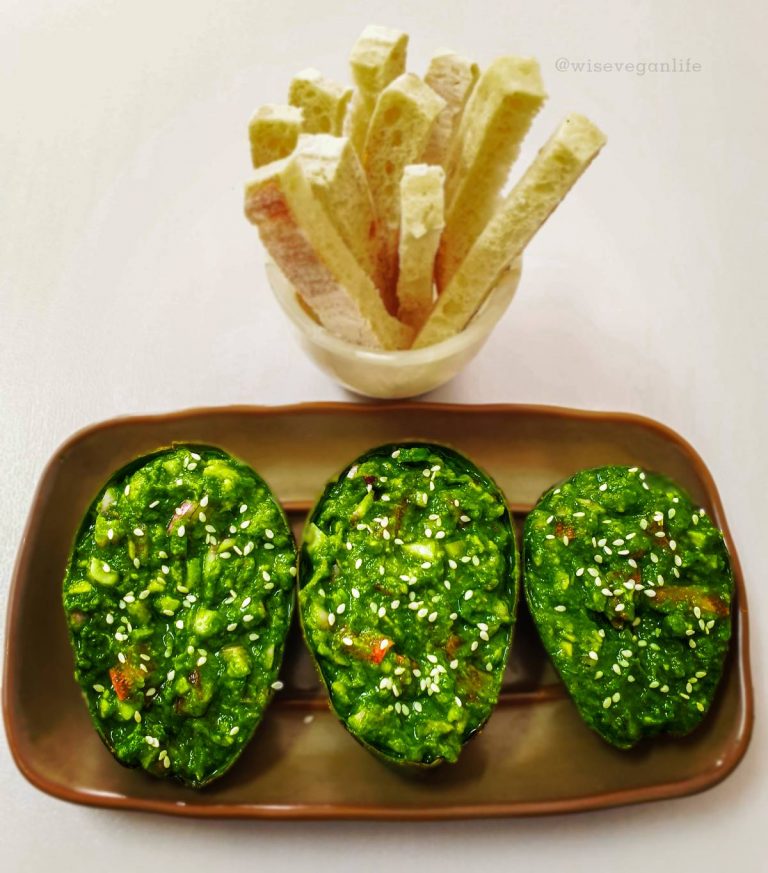 Ingredients:
Spinach= 2 cups
Avocado= 1 big or 2 small
Onions= half cup
Tomatoes= half cup
Green chili= 1
Lime juice= 2 tsp
Nutritional Yeast flakes= 1 tablespoon (Optional)
Method: Blanch & puree the spinach without adding any water. Maintain a thick puree of spinach. Mash the avocado in a bowl. Add chopped onions, tomatoes, chili, lime juice, salt, nutritional yeast flakes and spinach puree to the bowl and mix well.
Tip: A similar style of whole plant-based recipes can be made by replacing the spinach with veggies like beetroot and sweet potato.