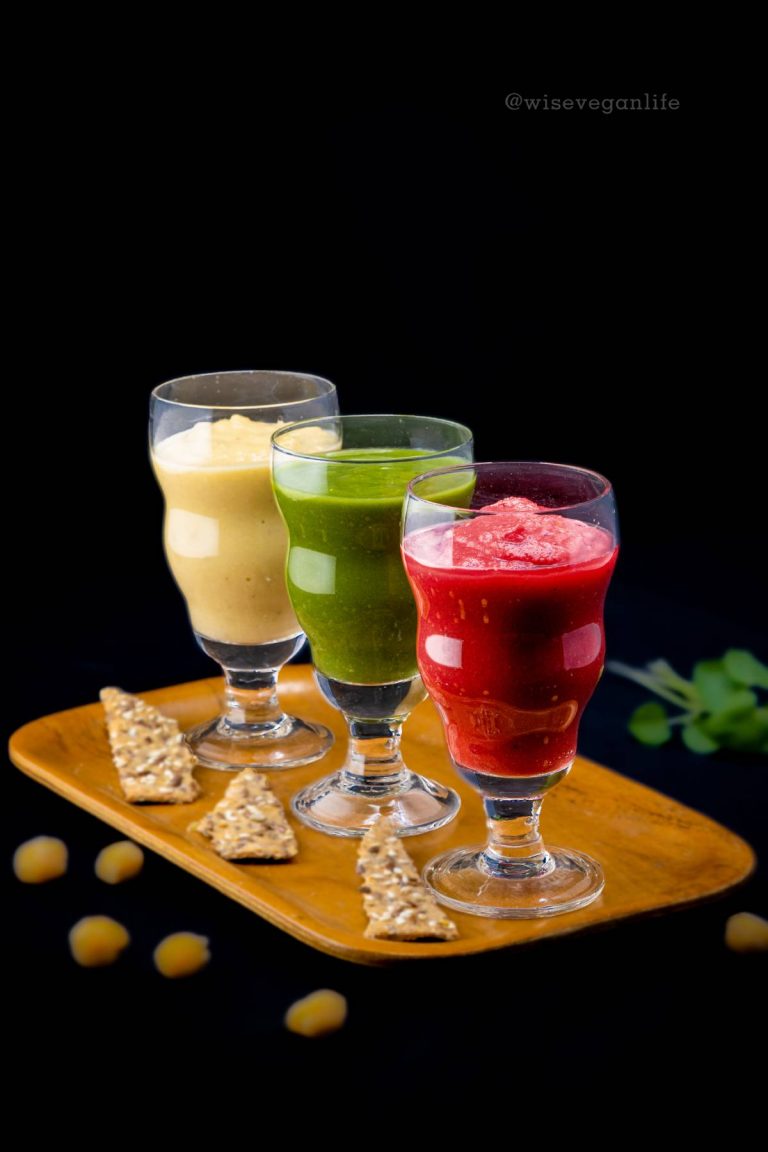 Ingredients:
Boiled Chickpeas = 3 Cups
Peeled Garlic = 8 to 10 #
Tahini = 3⁄4 cup
Cooked Beetroot = 2 to 3 tablespoons
Blanched & Pureed Spinach = 3 to 4 tablespoons
Himalayan Salt
Paprika Powder= Garnish
Lemon juice = 3 tablespoons Water
Tip: Adding cooked veggies to the houmous not only gives us variety in taste but helps in thereduction of bloating from protein consumption.
Soaking & Cooking: Chickpeas absorb sufficient water when soaked for 24hrs. Try soaking first and then pressure cooking them for at least 4 whistles for well-done chickpeas for hummus. Save the chickpea water as it can be added to a curry later, after freezing it.
Blending Hummus: It is best to use a vegetable cutter / blender for chickpeas.
Method: Add 3 cups of cooked chickpeas in the blender with garlic, tahini, lemon juice, salt & 1⁄2 cup water. Blend it to a fine paste. If it needs a little more water for binding then add some.
Check the fine paste using your 2 fingers. If it needs a little more blending, continue. Once the paste is ready, divide the paste into 3 portions. 1 is original houmous, 1 is for making Spinach hummus, 1 is for making beetroot houmous. The first portion of original hummus is ready to serve. For the second portion, finely blend with spinach. For the third portion of hummus, make sure you rinse the blender. Then blend the cooked beetroot with hummus. Serve them all in different containers as shown in the picture. Garnish with paprika powder. In whole food plant based eating refined oils are avoided while cooking or dressing.
Serving: Serve with crackers/ sliced carrots, cucumbers, beetroot, celery, etc /Sandwiches/
Wraps.